Scenic balloon flights in the Czech Republic. 

Balloon Adventures Prague
Welcome on board! We are Balloon Adventures Prague, your Bohemian balloon operator. Join us to explore historical castles and wild nature from 3.000 feet above ground.

As the direct balloon operator, we are committed to provide the most individual approach to all our custotmers.
Hotel Pickup
Your adventure starts and finishes at your hotel. Our car will pick you up and take you back afterwards.
1 Hour Flight
Each flight takes around 1 hour, the activity takes around 3-4 hours incl. transfers.
Sunrise & Sunset
Our flights are scheduled daily, with sunrise and sunset.
Onboard Pictures
In-flight picture is a must! All of our balloons are equipped with GoPro cameras for you!
Balloon Adventures Prague is the direct operator and owner of the balloons.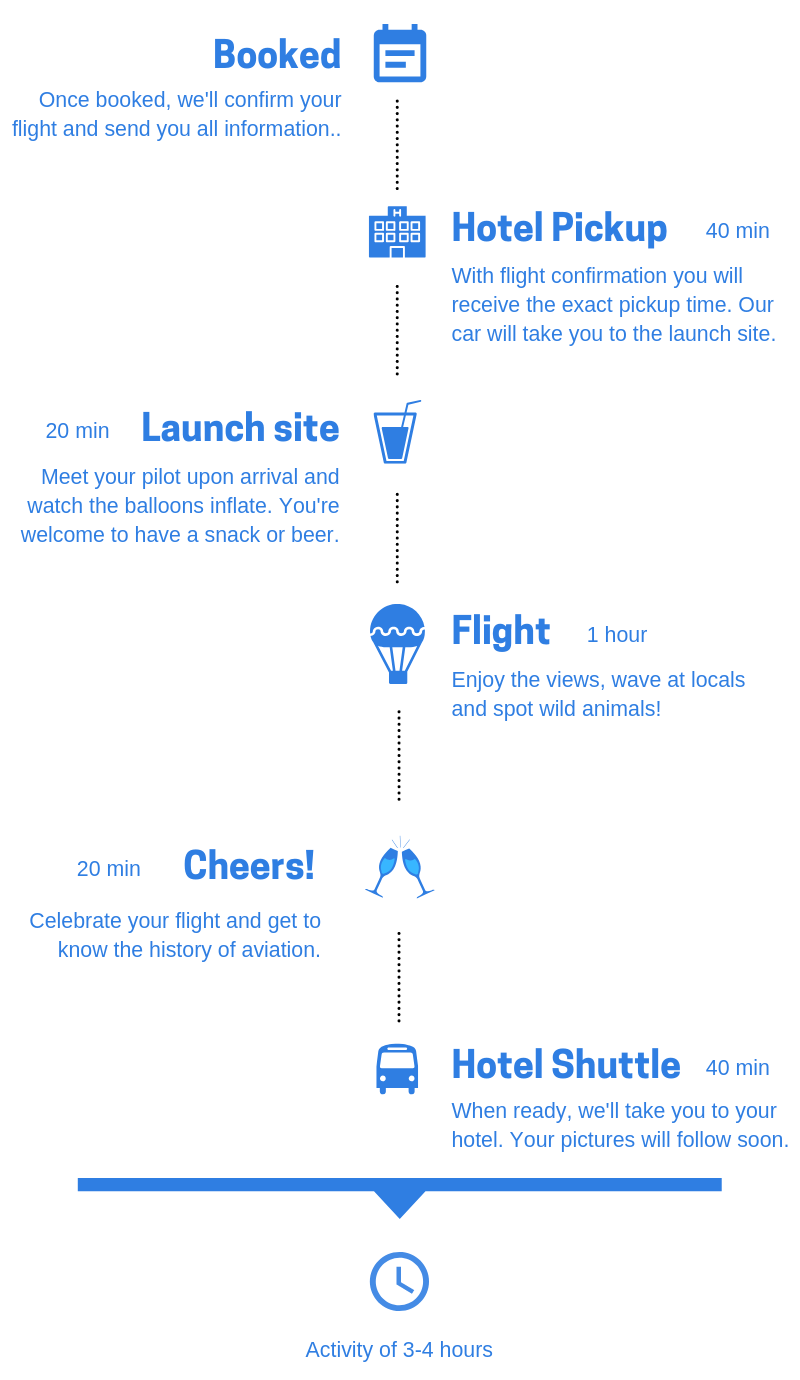 It's time to cross it off your bucket list! Experience the most natural way of flying and float away with the wind. Once airborne, your perspective will change forever.
Chateau Konopiste & Franz Ferdinand of Austria
Our flight area is located about 40 minutes southeast of Prague, near Château Konopiště. And we will take you there!
Château Konopiště is famous for being the last residence of Archduke Franz Ferdinand of Austria, heir to the Austro-Hungarian throne, whose assasination in Sarajevo triggered World War I. 
Besides the castle, the entire area is in the heart of Central Bohemia offering beatiful views of the river meanders of Sazava, little lakes, meadows and much more...
We're Balloon Adventures!
Balloon Adventures Prague is a family owned business, based in Prague, Czech Republic. We are young, passionate and dedicated to provide a breath-taking experience of a balloon flight.
Our pilots are experienced, enthusiastic and professional with hundreds of hours of experience.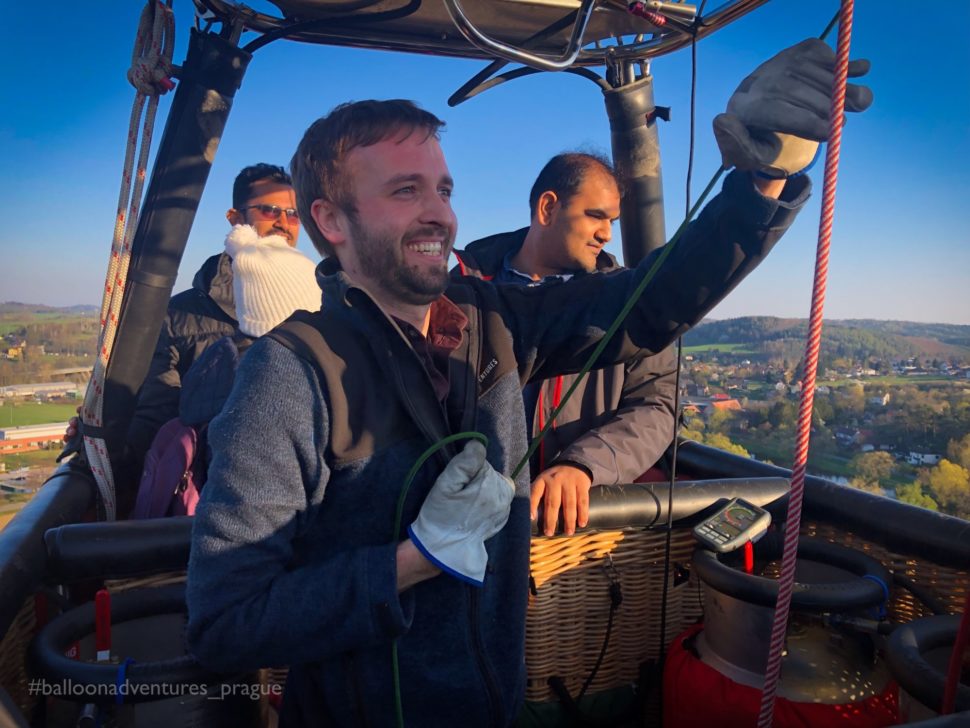 I am your pilot and a proud owner of Balloon Adventures. In 2018 I took 1st place at FAI Junior World Balloon Championship!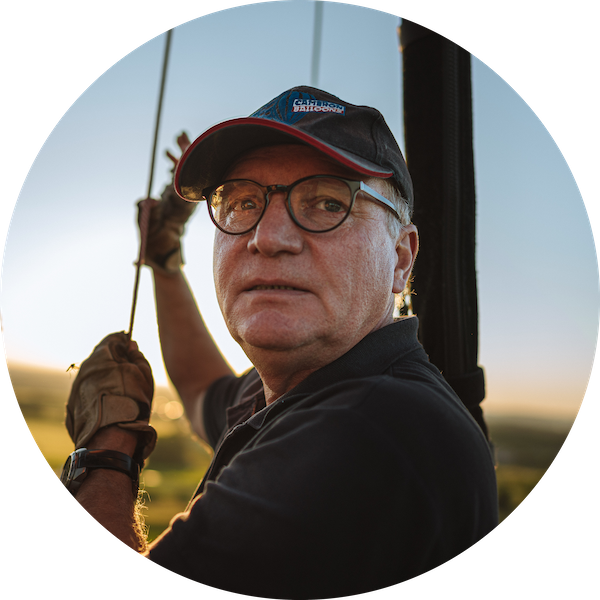 Michael Suchy
> 2 000 hours
All my life I have been involved in ballooning. I am Jan's father, instructor and a multiple national balloon champion.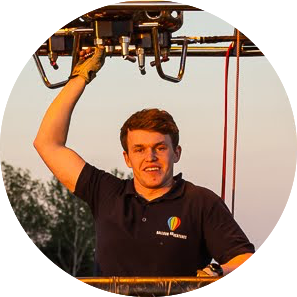 Andrew Kostrhun
> 300 hours
Ballooning has been my passion ever since I was born. Besides passenger tours I also fly at competitions!
Our clients come from all around the world. We make sure their memories from Prague are unforgottable!
We are so happy we decided to book a flight with Balloon Adventures Prague! The staff is very professional, outgoing and helpful both when we where booking and during the flight as well. The pickup was exactly on time. The ride was amazing, what a great experience and we felt very safe the whole trip, the pilot, Andrew, answered all the questions we had and totally knew what he was doing ;) We would say that this is a must do in the Czech Republic
It was in my wishlist since long to go for a hot air balloon ride and I am so happy that I chose Balloon Adventures for this. The ride was perfect. We took evening sunset ride and the weather was perfect. We flew for about an hour, saw some deers and castle from the top. The team is brilliant and it's a safe tour if you are with a family. It's a must do thing if in prague
I made a surprise for my husband birthday and I contact this company to arrange all the details. They added a big happy birthday sign around the balloon and keep the secret until my husband arrive to the place!